The ArtVndngMchn fine art project that I lead has been engaged in very exciting collaboration with the incredibly cool retro PC game, Pixtalgia on the WAX blockchain. The rare digital art shown in the video celebrates the ArtVndngMchn becoming an in-game non-playable interactive character in Pixtalgia and contains unique and original art within art. In fact, there are 10 artworks within this one art piece.
The Pixtalgia ArtVndngMchn
is rare digital art by Joe Chiappetta and Peter Pots, available on
AtomicHub
.

To create the above collaborative piece, which is completely pixel art, I first painted the below non-pixel art piece as a character exploration to show the Pixtalgia team what I had in mind for the in-game version of ArtVndngMchn.
8-Bit 6-Arm ArtVndngMchn Gallery Cruiser
is rare digital art by Joe Chiappetta, available on
AtomicHub
Also created to announce (and hint at) some of the things coming as part of ArtVndngMchn and Pixtalgia working together is a rare digital art piece I made called "ArtVndngMchn Ascent to Pixtalgia" (below).
ArtVndngMchn Ascent to Pixtalgia
is rare digital art by Joe Chiappetta, available on
AtomicHub
.
As ArtVndngMchn dives deeper into the retro pixel video game world, what's coming up on long-range sensors is more pixel art innovation, more interactivity, more collaboration, and more fun. Specifically collaborating with Pixtalgia, I appreciate their retro game for its simplicity, pure-hearted nature, non-complicated blockchain integration, and vision to grow and adapt with a diverse group of people. These characteristics are some of the many reasons I chose to create a brand new, never-seen-before animated fine art exhibit... entirely within the Pixtalgia game.

ArtVndngMchn Gallery Entrance in Pixtalgia
is digital game art by Joe Chiappetta.
Soon, when gamers go into the Pixtalgia game, they will eventually see the above ArtVndngMchn Gallery building. If players choose to enter this building, an unforgettable art adventure awaits.
Digital Thrill Ride
is rare digital art by Joe Chiappetta, available on
AtomicHub
.
Players will then experience a gallery full of at least 30 unique fine art digital paintings that can only be viewed inside the game. Yet players might also get attacked (and die) before they make it through the whole exhibit, reminding us that... all is fair in art and gaming. It's a digital thrill ride.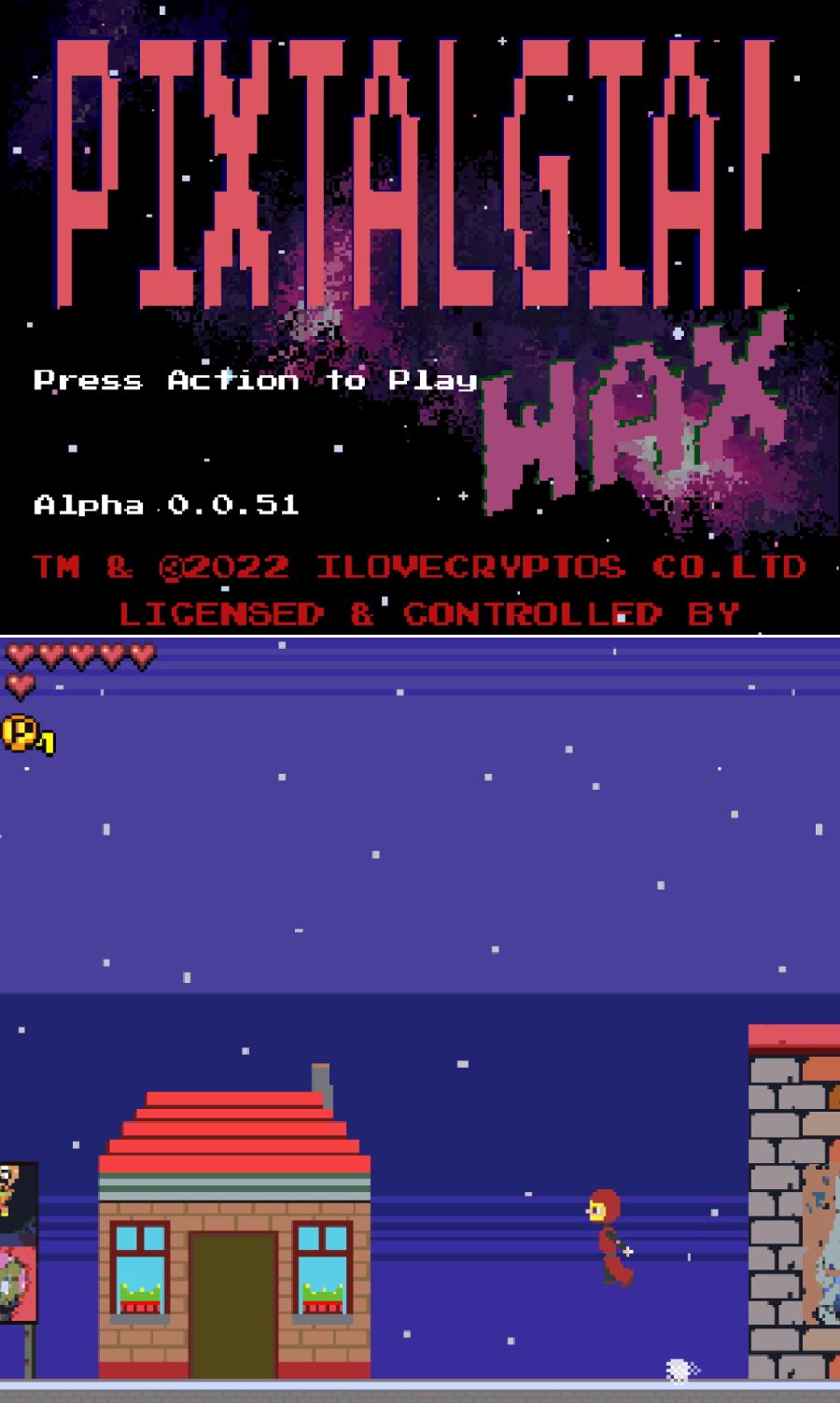 Screenshots of the game Pixtalgia
Expect more in-game and on-chain fun between these two pioneering projects!
ArtVndngMchn:
https://artvndngmchn.com
Pixtalgia:
https://www.pixtalgia.com/