Bold Face of Color
is rare digital art by Joe Chiappetta, available on
AtomicHub
.
Chiappetta Collection of Fine Art Comes to WAX
Old-School Artist Finds New Groove on WAX Blockchain
March 2021 by Joe Chiappetta, Riverside, California
WAX has become world-famous as the go-to blockchain to release brand-name collectible cards and gaming items, also known as non-fungible tokens (NFTs). Atari, William Shatner, Garbage Pail Kids, and Street Fighter are just some of the prominent official NFT collections that have all launched highly coveted products through WAX. More big names and big projects are on the way.
Meanwhile, as an award winning cartoonist (best known for Silly Daddy Comics) and fine artist with over 30 years in the industry, I have spent the last 5 years releasing rare digital art on the blockchain through a number of platforms with a good deal of success. A fine art sub-category of NFTs, rare digital art has breathed fresh new life in many an artist and art collector in this increasingly digital age. My own rare digital art efforts have typically gone quite well on a myriad of blockchains. Yet none of those networks were built specifically with art and collectibles distribution in mind. It's more like previous blockchains were retrofitted to sell NFTs as best they could. That is why each of these chains, while all making art history as innovators, left at least a little something to be desired in terms of user friendliness as well as ease of simulating and improving upon mainstream art distribution.
For the mainstream art world, which still has not largely caught on to how game-changing rare digital art is, much improvement is sorely needed. The data supports this in an almost embarrassing way. Mainstream art industry sales dropped 58% when comparing the first half of 2020 to the first half of 2019, according to Artnet. Meanwhile rare digital art sales volume keeps increasing at a record pace. My own personal sales in this space reflect that nicely.
Focusing back on the mainstream art world (AKA non-NFT), its sales decline means incredible opportunity in the rare digital art space. Going live in June of 2019, along came a blockchain called WAX, and 12 months later, one of its main marketplaces: AtomicHub. Both were built by learning from the constraints of previous blockchain ecosystems while focusing strategically on delivering rare digital art in a fast, secure, user-friendly and frictionless manner. Gifting, collecting, releasing, trading, selling, and discovering digital art is now as simple as it gets. Literally, from the moment I saw how WAX works on Atomic Hub, I knew everything was going to change for me. Indeed, it already has.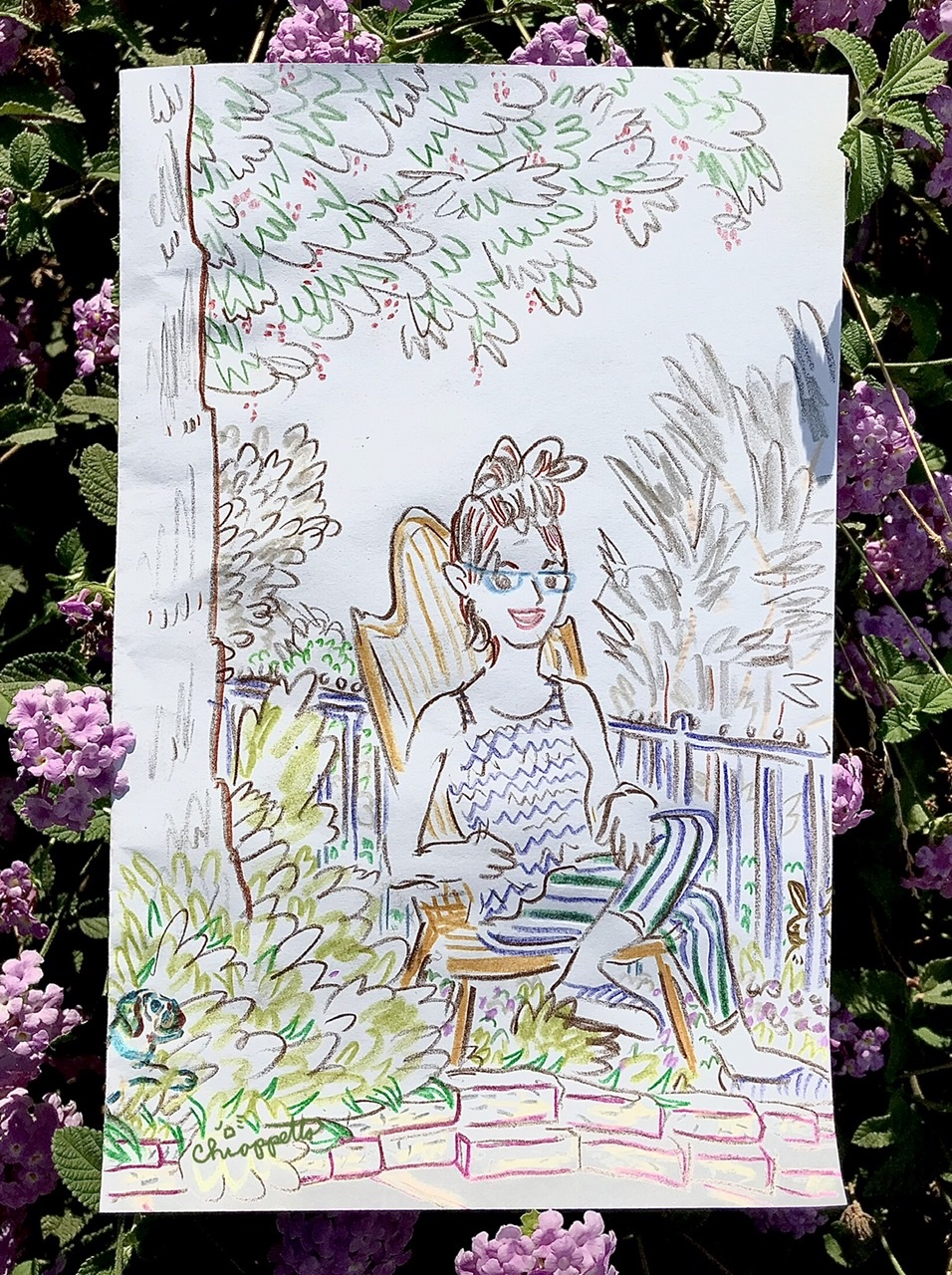 Woman of the Garden
is rare digital art by Joe Chiappetta, available on
AtomicHub
.
While not yet famous in the mainstream art world for it, I am certain that WAX will become one of the most prominent online vehicles for fine art distribution on the planet. In fact, for the artists already using WAX through AtomicHub, it already is an effective and exciting vehicle in which to release fine art. That's why, as a veteran cartoonist and fine artist, I have recently committed to releasing new art on WAX as the blockchain to take fine art into the future. I see it as a serious contender to be a perfect blockchain for the art world. My actions reflect this assessment; through AtomicHub, a whopping 77 of my latest artworks have just been released to the art marketplace, and this is only the beginning!
On May 8th, 2021, I will release a huge fine art NFT project with multiple artists on WAX called ArtVndngMchn!