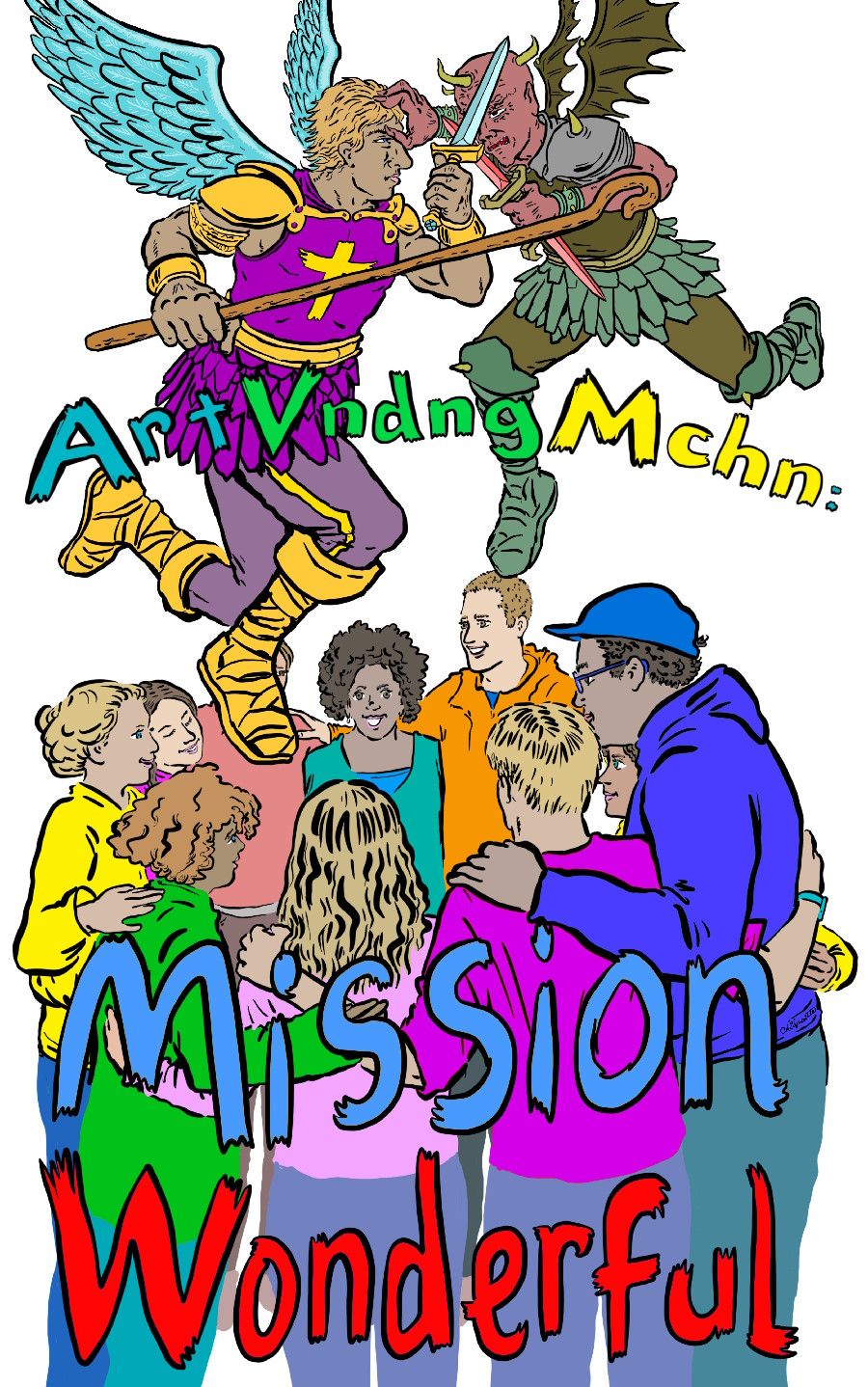 ArtVndngMchn: Mission Wonderful
book cover by Joe Chiappetta
ArtVndngMchn: Mission Wonderful is an 88 page book of inspiration. It's more art-object than book-object, more zine than magazine, and more light than dark.
Always uplifting and avant-garde,
ArtVndngMchn: Mission Wonderful
features new comics, art, and literature from Southern California to around the world, published and curated by award-winning
Silly Daddy
cartoonist Joe Chiappetta. Experience this fine art and reading feast through a colorful cast of artists and authors from all walks of life.
Highlights include over 50 new comics, drawings, and stories from Joe Chiappetta, a moody sci-fi illustration from Fabi Yamada, surreal drawings of strange characters in action poses from Marko Zubak, an astronaut-in-space comic from Mike Rende, nature captured in peaceful paintings by Elizabeth Rodriguez, a short story of pug puppy love by Denise Chiappetta, a cancer-survivor's tale from Rod Warren, a timeless school-scene comic by Anna Chiappetta, a heartwarming family illustration by Eliza Bryson, videogame-advertising-as-art by Peter Pots, a most-powerful drawing of God's hand by Caleb Hudson, slice-of-life triumphant essays and poems by Hannah Does, Audrey Kelley, Katherine Lima, and Dennis Sitar, illustrated scriptures by Rachel Plummer, an illustrated call for freedom by Luke Chiappetta, an ethereal portrait by Nadia Pinto, and a faithful family man tale by Steven Kelley.
Available in the following formats:
(each sold separately)
Paperback
: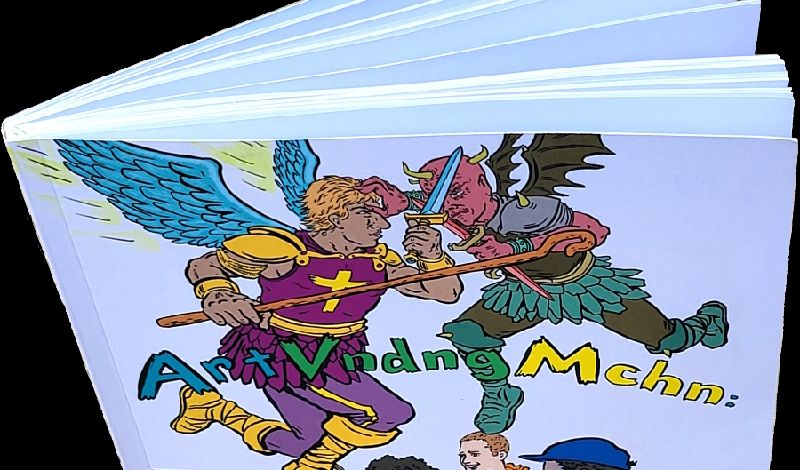 88 pages, square bound 6" x 9" with color cover and black and white interior, loaded with art and lit straight from the heart.
(1) Painting on Paperback: Hand-drawn original art, sketched directly onto the paperback book. For this extra special edition release of
ArtVndngMchn: Mission Wonderful
, each of these uplifting paperback books will contain at least 2 hand-drawn original paintings and/or drawings by Joe Chiappetta. Think of the added art as Easter eggs, to be discovered at varying pages of each rare book. Already loaded with fantastic works on all 88 pages, the addition of custom, 1-of-a-kind drawings and paintings to these volumes makes them some of the rarest modern fine art books ever bundled with an NFT.
(2) eBook: Also bundled with this NFT comes a digital version of the entire book (including special color pages), made available via unlockable PDF download--only for token holders.
Alphabetical List of Artists and Authors:
Eliza Bryson,
Anna Chiappetta
,
Denise Chiappetta
,
Joe Chiappetta
,
Luke Chiappetta
,
Hannah Does
,
Caleb Hudson
, Audrey Kelley,
Steven Kelley
, Katherine Lima, Nadia Pinto,
Rachel Plummer
,
Peter Pots
,
Mike Rende
,
Elizabeth Rodriquez
,
Dennis Sitar
,
Rod Warren
,
Fabi Yamada
, and
Marko Zubak
.
Merch: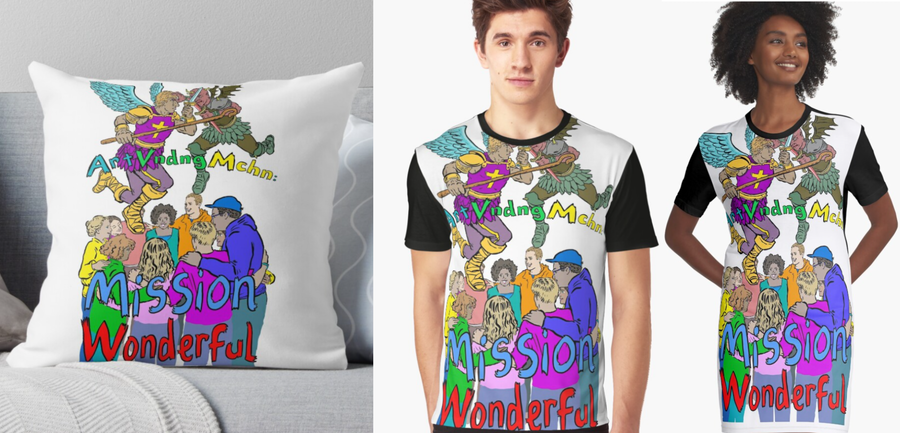 Fans of the book can also display its stunning cartoon cover on a variety of merch for all occasions. For stylish shirts, socks, mugs, prints, backpacks, and other apparel featuring the book's lively cover art, visit
ArtVndngMchn: Mission Wonderful
Merch Store
.